Backpacking alone for the first time isn't as scary as it sounds. Traveling alone around the world can actually be one of the best life experiences, and can be incredibly fun and freeing way to travel.
Why choose to travel alone?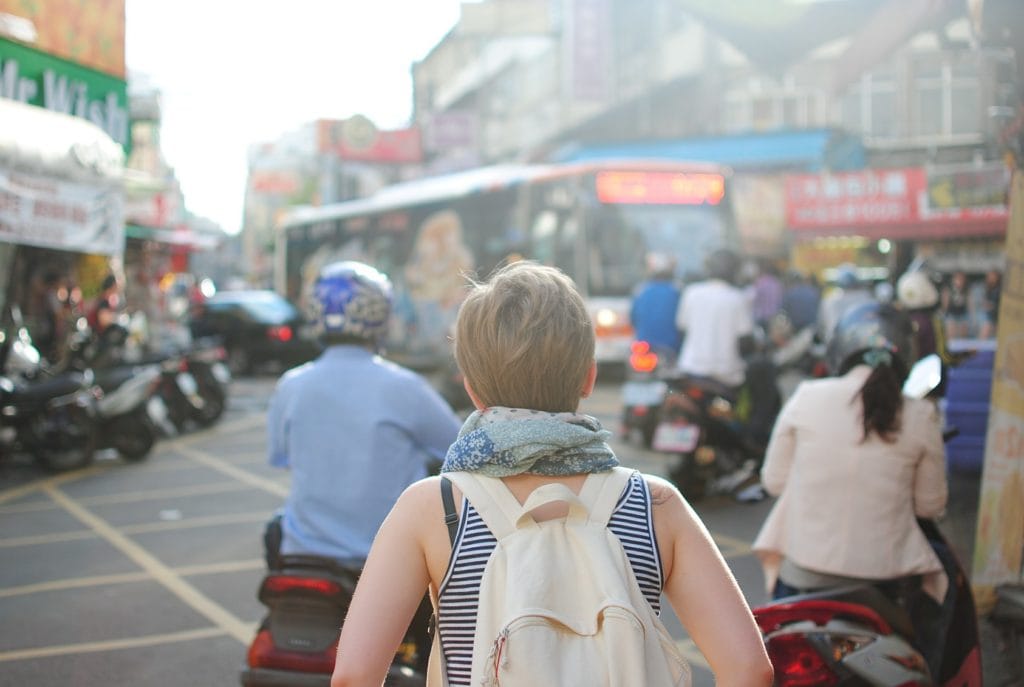 As much as traveling with your friends can be exciting and great fun, there are still many amazing reasons to backpack alone. When you travel alone you get to decide to do whatever you like! Being in your own company lets you do whatever you want, whenever you want with no one else deciding for you. What you plan to do each day is entirely up to you!  You can change your itinerary, destination, and plans at any given moment.
The freedom that comes with the traveling solo is incredible, you can truly hone in on the unique places, people and adventures that you really want to come into your travel experience. The high level of spontaneity gives you so much fun adventure; it is the epitome of living in the moment because you can be drawn to whatever intrinsically motivates you. It's a lot of fun! When traveling In a group it's a little harder to travel spontaneously on your own instincts, most of the time you will need to maintain the groups' harmony and come to a "group consensus". When rare opportunities present themselves, rather than getting the group's consensus, you are able to go and do it there and then. You can't feel any shame if you want to spend a few days sitting in a hammock reading a book or spending a week jungle trekking alone. The choice is all yours!
The experience of traveling alone is one of the biggest lessons life can teach you, not only does it make you more independent, help you develop your own initiative, but you will make awesome new friends on the way.
How to Choose your Destinations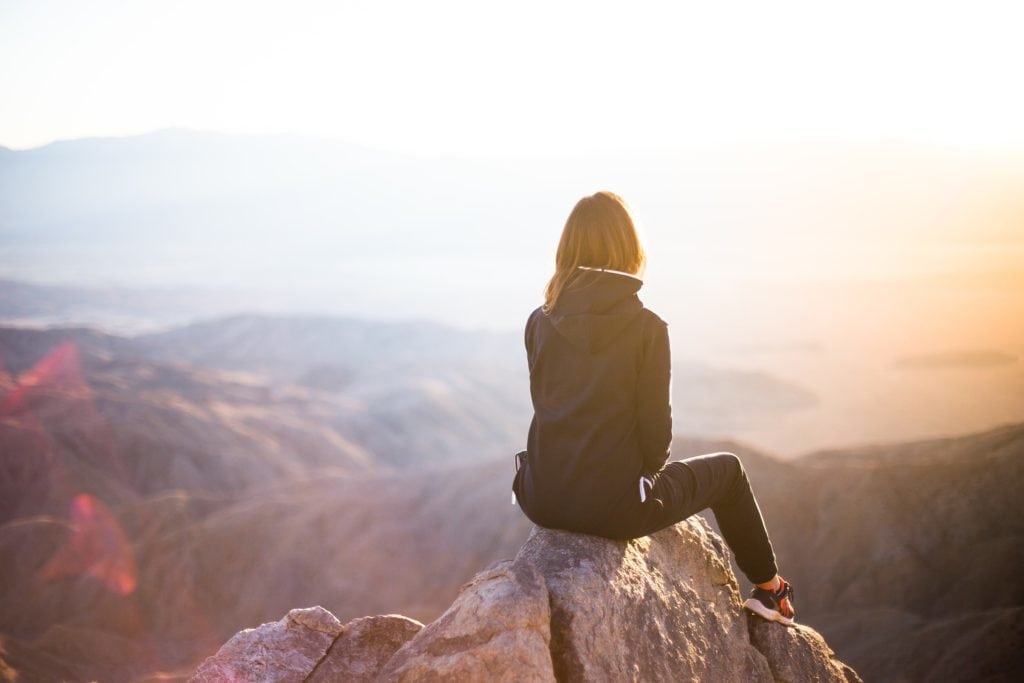 There are countless top destinations that are easy and rewarding for first-time solo travelers. When choosing a destination to travel alone to always consider safety, local culture and crime rates, ease of meeting new people and the easiness of getting around the destination.
For first-time solo travelers take into consideration the type of activities and things to do in the destination, understand the crime rate, availability to tourist information centers and if there are already a high number of tourist visiting. Here are a few options considered safe for solo travelers.
Asia
Bali, Indonesia / Hong Kong / Chiang Mai, Thailand  / Kyoto, Japan
Australasia
Europe
Amsterdam, Netherlands / Reykjavik, Iceland / Barcelona, Spain / Edinburgh, Scotland / Berlin, Germany / Dublin, Ireland
Americas
Montreal, Canada / New York, U.S / Costa Rica / Guatemala
How to Travel Alone Safely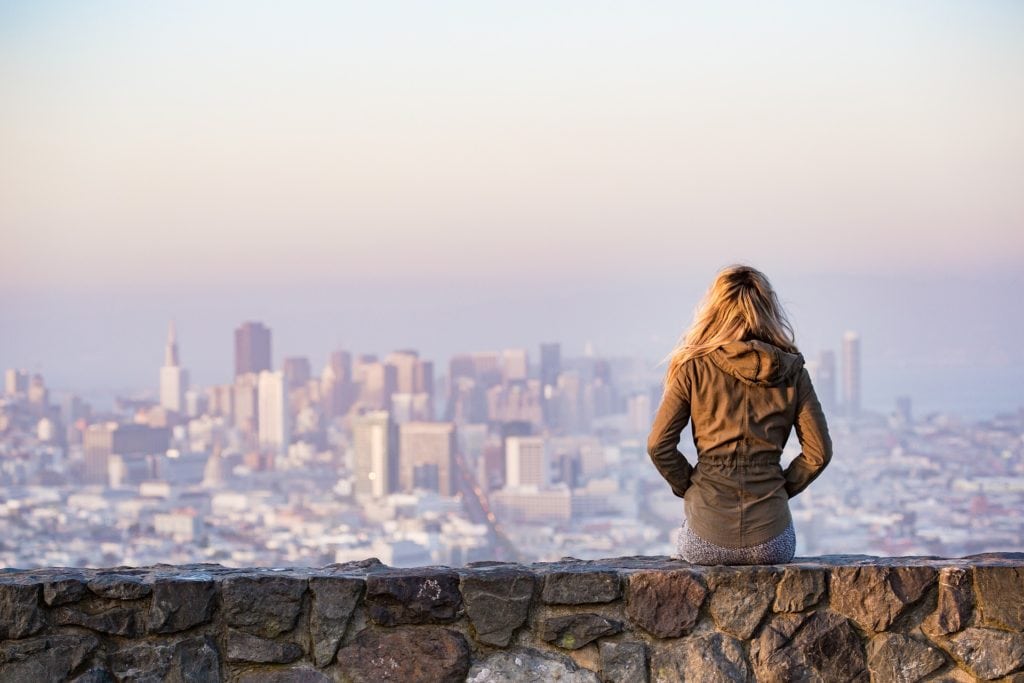 When traveling alone, you have to stay cautious and be aware of your surroundings, just as you would anywhere in the world and in your home country. Crime can occur anywhere, but to make sure you are not an obvious victim by following basic safety principles.
Keep in contact with friends and family. Always share your daily whereabouts with close ones. Staying connected keeps your loved one's mind at rest and in case anything was to happen, they can track you down and know how to send help. CloseCircle is a personalized safety and security service allowing the users to check in to see your live location at any time, keeping them updated with your current whereabouts. With a handy in-app panic button, in case you are feeling in danger. The App sends through instant notifications in case a natural disaster or dangerous event occurs in your area, providing you and your close ones with immediate safety advice during any emergencies. The CloseCircle App also provides 24/7 immediate advice, messaging, safety tips are all included in the memberships, helping you and your close ones stay safe, without worrying when traveling alone. Membership plans are all tailor-made to your needs. Per person, prices start at $259.00 for 12 months of 24/7 services, which may sound a bit pricey but this could be your essential tool for keeping you and your loved ones mind at rest.  That being said, the CloseCircle App helps you go further because you can travel to remote destinations and still be safe and connected. I've been trying the app which is quite easy to use (bonus: it's beautifully designed) and I'm happily recommending it.
Here are a few good reasons to use CloseCircle:
The service includes free evacuation should members come into any physical danger.

The 24/7 service is manned by security experts AND there is an SOS panic button in the app that once swiped, notifies the ops center, and security experts will instantly get in touch.

Membership plans are all tailor-made to your needs.
A few years ago, I was traveling on my own in Europe. At some point, I ended up going to Turkey. My trip was cut short since I was in the middle of a nightmare. Some dodgy people were following me, were contacting my hostel to get information about me and they started reaching out to people I knew on Facebook. After a few alarming messages, I left Turkey and there I was on my way back to Canada. I was a bit torned between changing countries or going back home, but I wasn't feeling safe and I wasn't in the mood for taking risks.  If I have had an app such as the CloseCircle, I would have happily taken the risk and simply change country.
Having the option of staying connected and having a panic button makes me feel safer out there.  Knowing that if something wrong happens, I'll always have an option to get some help makes me feel less nervous about going futher or going to destinations where I could feel less safe.  Also, my dear Dad might be able to sleep better from now on!
Don't walk alone late at night. If you are caught late at night always try and find a group of people to walk with or order a trustworthy online taxi.
Stay decently covered. When alone abroad, stay well covered and decent and always respect the local culture and dress appropriately.
Be wary of who you trust. Stay cautious of who you meet, sometimes solo travelers can be an easy target to infamous local scams, therefore you should always be wary of who you trust.
ALWAYS listen to your gut instinct!
How to Travel Alone and Not Be Lonely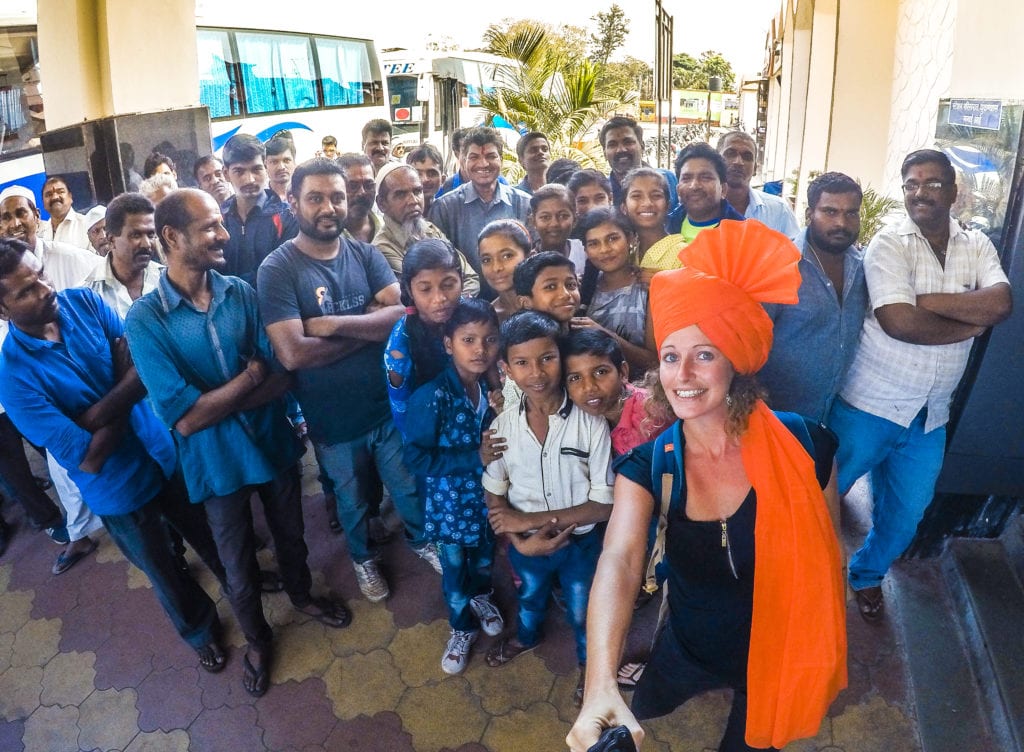 It's entirely normal to worry about being lonely during your solo travel trip. There will be times when you miss home, comfort and experience some level of loneliness along the trip. However It should absolutely not scare you away from going, it can happen, and it's okay to feel lonely.
Thankfully, feeling lonely is something that you can overcome whilst you're still traveling and isn't something that should ruin your trip. Always remember you are not alone, there will be many opportunities where you can meet new companions. It is best to choose places and hostels where you can maximize your chances of meeting new places where most other solo travelers will be, such as the above places mentioned. Don't forget, you are location independent, if there is somewhere you feel isn't the best location for you can pack your bags and move hostel, it really is as simple as that. You can be as free and flexible as you want, without having to compromise for anybody!
How to Travel Alone as a Woman
If you are a solo female traveler, you can have the time of your life being alone! You don't need to rely on someone else while traveling to feel safe and secure, it is possible to feel empowered by yourself when traveling alone. Danger still exists surrounding women traveling alone. Even in today's day and age, no matter where we are in the world, we all need to be aware of the importance of staying safe abroad. Stay aware of your surroundings and avoid being an obvious victim of crime by blending in with the locals and avoid anything that draws attention to yourself and conducts research on the best female-friendly places you can feel comfortable in.
Are you ready for your next trip? Here are a few great items that are brilliant to protect your valuables abroad!
Any tips you'd like to add? Let us know in the comments!
You may also like:
Get your monthly (and funny) dose of adventures! Subscribe now! #YesPlease
Are you enjoying this website?  If your answer is yes, you should use my affiliate links to book your accommodation for your next adventure: Booking.com, Agoda and Hostelworld!

Disclaimer: This post was written in collaboration with CloseCircle.  As always, all opinions are my own! This post may include affiliate links.  Happy travels!
Header photo credit: Henry Randell
The post How to Travel Alone for the First Time (And How to Stay Safe Abroad) appeared first on A Broken Backpack.
Facebook Comments