The North of Bali is known to be beautiful! So far, North Bali is one of my favorite spots around the island. Munduk is a quiet and lush area where not many people dare to wander. It's a shame really because the area is breathtaking. Known for its scenic roads including incredible lookouts, it's also a great spot for a waterfall adventure.  There are many impressive waterfalls in Munduk. This time, let's talk about Munduk Waterfall.
Where is Munduk Waterfall?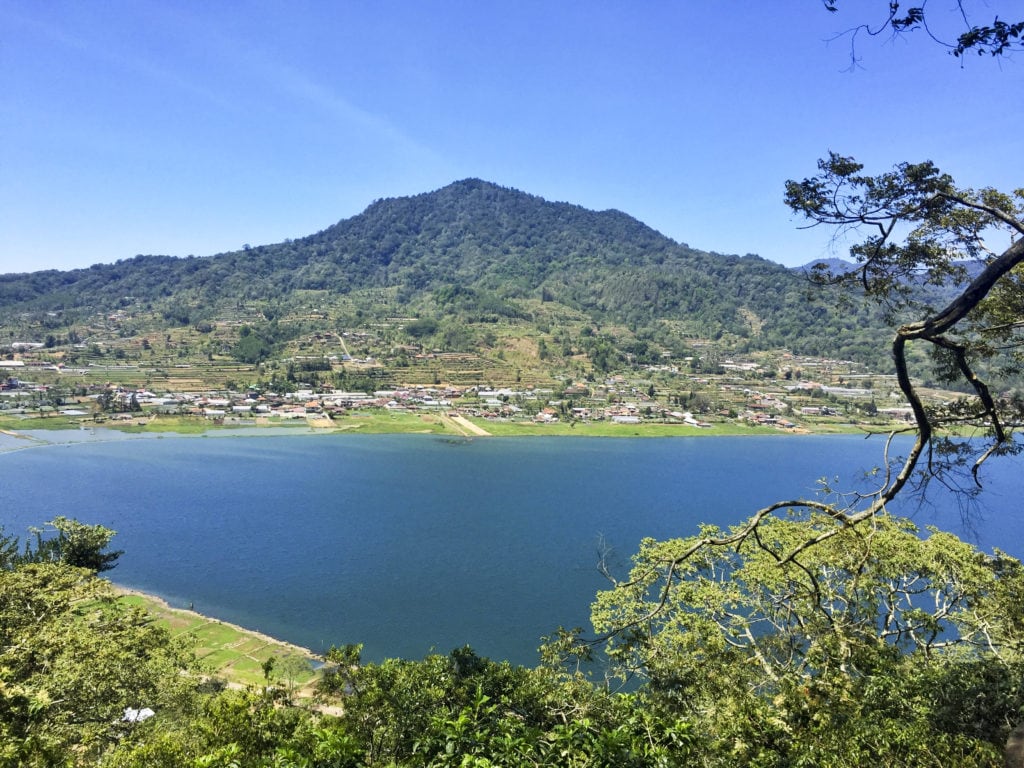 Munduk Waterfall is located in Munduk, Bali. It's in the North of Bali. It took about 1h20 minutes from Canggu to get there. Getting around Bali is quite easy, but it always takes longer than expected! To get to the starting point of the waterfall, you should add Munduk Waterfall Parking to your GPS. We first put the start of the trekking point which was basically "nowhere". We ended up having to drive an extra 15 minutes to get to the waterfall.
When is the best time to visit Munduk Bali Waterfall?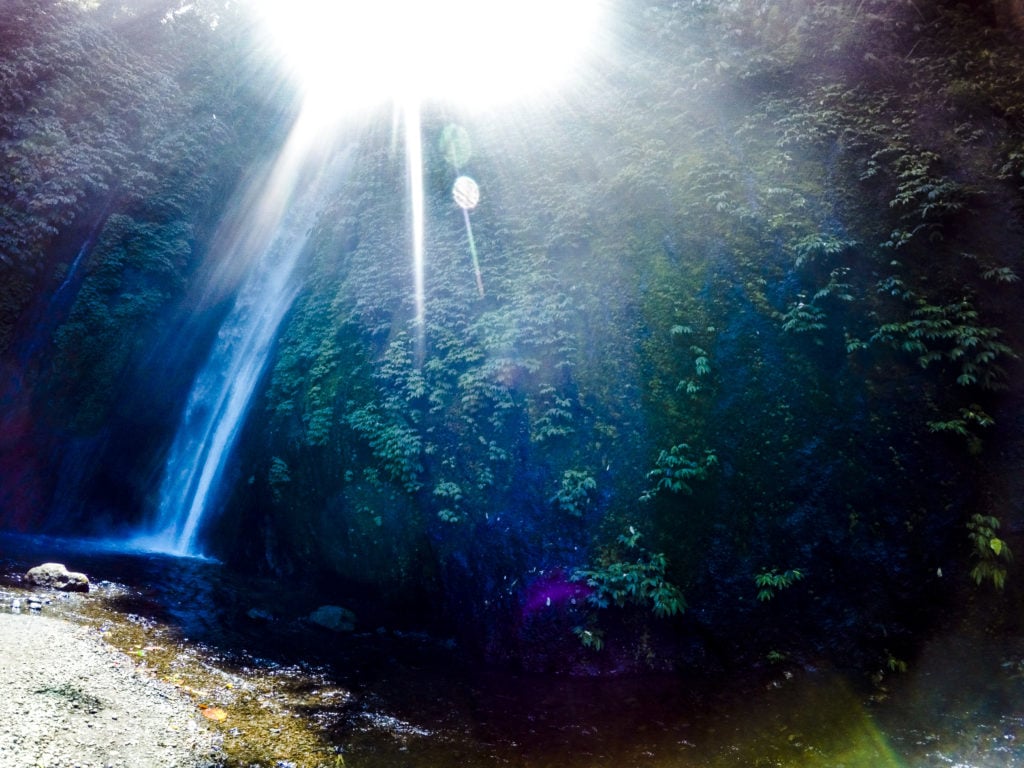 As always, I reckon the morning during the dry season is the best time to visit Munduk Waterfall.  Although, I was there in the afternoon and there were quite a few people there. Also, the sunlight was pretty intense which makes it harder for photographers.
Visiting Munduk Waterfall, Bali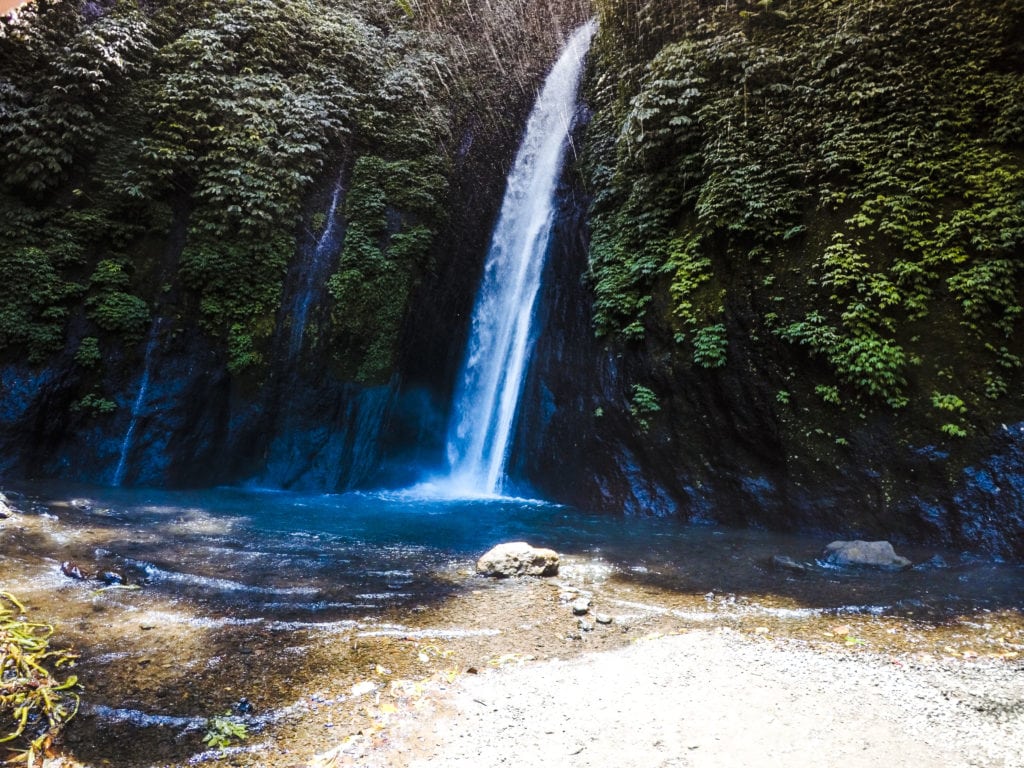 The way down is super easy. It starts with a little dirt path and ends in stairs.  It was a short and easy "hike" down. Munduk Waterfall is very pretty. Although, Nungnung Waterfall is still at the top of my list of favorite waterfalls in Bali.
How long does it take to go down: 10 minutes
How long does it take to go up: 10 minutes depending on how fit you are!
Entrance fee: IDR 20,000
While, in Munduk, Bali, you should add these waterfalls on your itinerary:
Munduk, Bali | Things to Do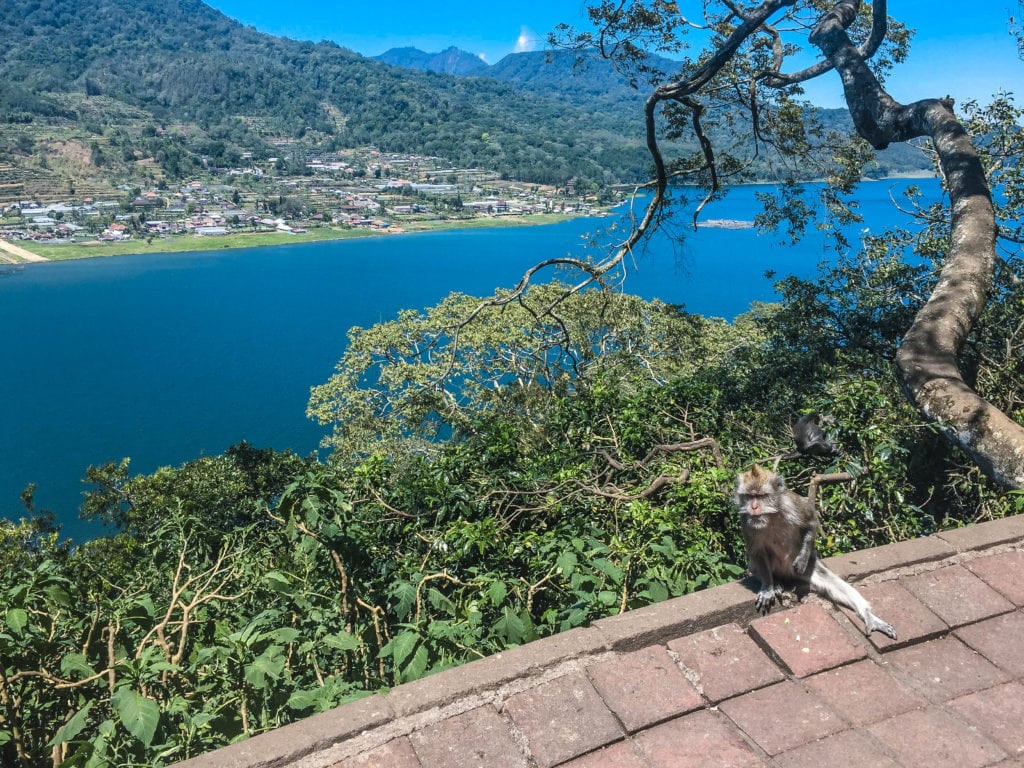 There are a lot of things to do in Munduk.  Here's a quick list of the most awesome Munduk things to do:
Tips for Driving a Scooter in Bali
We got there via scooter. I've been exploring Bali by scooter for a while now, and here are a few tips when driving around Bali:
If you don't drive a scooter…
If you aren't confident enough to drive a scooter, you could hire a driver for the day. You can normally find a driver in Facebook groups or using apps such as Grab or GoJek (or you could also ask the staff at your accommodation). If you want to see many waterfalls in one day, you could also book a waterfalls tour!
There are a few options, but they aren't around Munduk:
Munduk Bali Accommodation
If you're staying in Munduk, here are a few options for different budgets including some of the best Munduk hotels.
Budget Hostel: One Homestay and Warung  / Dong Paloh Hostel 
Mid-range Hotel: Lesong Hotel and Restaurant / Swar Bali Lodge / Atres Villa
Luxury hotel: Munduk Moding Plantation Nature Resort & Spa / Sanak Retreat Bali / Gunung Paradis Retreat
You may also like:
Packing for Bali | Bali Essentials
Moving to Bali | Guide for Expats
Get your monthly (and funny) dose of adventures! Subscribe now! #YesPlease
Are you enjoying this website?  If your answer is yes, you should use my affiliate links to book your accommodation for your next adventure: Booking.com, Agoda and Hostelworld!

Disclaimer: This post may include affiliate links.  Happy travels!
The post Explore Bali: Munduk Waterfall appeared first on A Broken Backpack.
Facebook Comments